ADAM FULARA


Full - X - Colosseum
An Introduction to Counterpoint




‪ BWV 847
Prelude in C Minor
by J.S. Bach




BWV 848
by J.S. Bach



ADAM FULARA
Adam Fulara .com
You Tube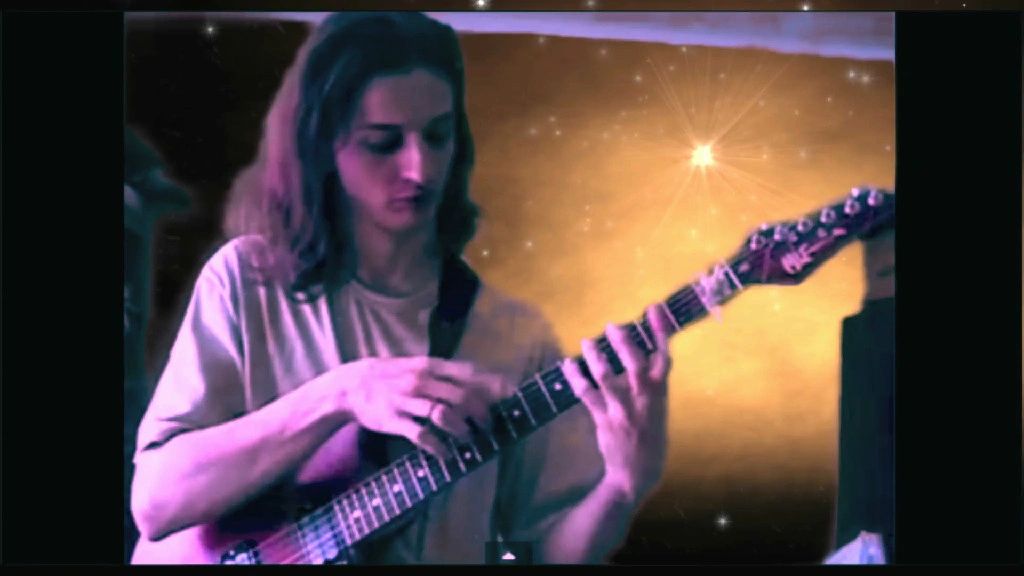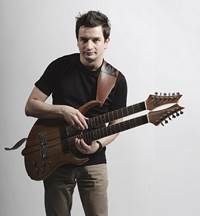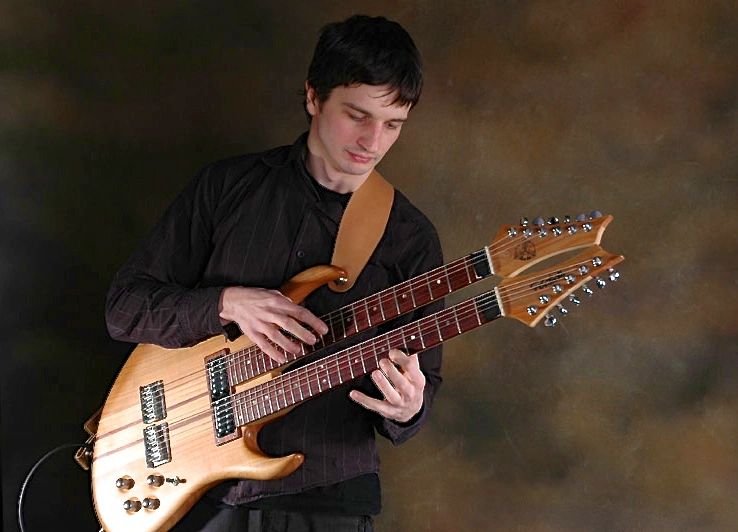 Hi! My name is Adam Fulara. I'm 36 years old. I live in Ostrzeszow, Poland. It's a small town in the middle of my country. Please e-mail me regarding any mistakes I may have made on this page. My English is far from perfect.
I'm a Computer Science/Electrical Engineering graduate from Wroclaw University (it's a famous university in Poland). My specialty is software engineering.
My main hobby is music - I have been making music for 26 years now.I first started as an accordion and piano player while in a six-year course at a music school in Ostrzeszow.
When I was in fifth grade, I took up the guitar. At first I played rock music - I liked Steve Vai, Yngwie Malmsteen, Joe Satriani, Marty Friedman, etc. I had my own band and we gigged frequently, on occasion opening for famous Polish bands like Houk or Armia.
When I was 18, I started to play the guitar with the two-hand tapping technique. At about this time I went to a concert and saw a famous Polish guitar player called Partyzant. He also plays using the two-hand tapping technique. I was blown away by his music.
In school, I learned many polyphonic pieces by J.S. Bach. I liked this type of music, but I couldn't play the entire work when I was just starting to play the guitar (using standard techniques). I could only play one track (either the left or the right hand side of a piano transcription). However, when I employed the two-hand tapping technique, I could play the entire piece.
I have been using the two-hand tapping technique for 19 years now. I play a special double necked tap-guitar, made by REK Guitars according to my own specifications.
Currently I play with my trio: Full-X (tap-guitar, bass and drums). The main goal of my musical development is counterpoint improvisation based on Cantus Firmus method as well as on bebop. We play our own compositions and standard jazz. I play Classical music too - I like listening to Bach, Chopin and Beethoven, but in the future I want to play only Bach tunes, and counterpoint improvisations with my band - this is what I like.
I'm working also as an editor of "Gitarzysta" ("Guitar Player" - Polish ed.) where I'm writing reviews and tapping workshops.
Discography:
• "An Introduction to Counterpoint" (ABsonic 2013) - as leader of Full-X
• "Two-handed tapping. Guitar workshop" (ABsonic 2009). Book + DVD
• "Doubleshred" (Fulara Productions 2006) - as leader of Fool-X trio
Prizes:
• 1st Prize in the Polish National Competition of Guitar Improvisation in Kielce (2005)
• Honourable (special prize) for "expanding jazz guitar area" in the most prestigious jazz guitar competition in Europe: "Guitar City" (2005)
• Best Musician Prize on the Polish National Jazz Competition (Sieradz 2004)
• The Undiscovered Talent by Guitar 9 Records (April, May 2006)
• The Leader of Culture 2007 (Prize of Ostrzeszow Culture Institute for promotion of the city)
International festivals and concert halls
• The Great Guitar Escape (Big Indian, New York, U.S.A., 2013) - with Paul Gilbert, Andy Timmons, Mimi Fox, Tonny Spinner, Scotty Johnson
• The Great American Music Hall (San Francisco, Ca. U.S.A., 2007) - with Bob Weir, Stu Hamm, Sammy Hagar, D.J. Shadow etc.
• XVI Festival Internacional de Guitarra de Santo Tirso (Portugal 2009) (with Tommy Emmanuel)
• XIII International Festival de Guitarra del Noreste (Mexico 2008)
• Tommy Emmanuel Festival 2009 (Rietberg, Germany 2008)
• International TapGuitar Festival (Braunschweig, Germany 2007)
• Galliate Master Guitar Festival 2009 (Italy) - with Stanley Jordan and Rosenberg Trio
• International Guitar Festival - Newtowards (Northern Ireland 2006) -gig and interview on BBC Radio
• European Tap Semminar (Belgium, few times: 2004, 2005, 2006, 2009)
• Perleberg Festival (2007, Germany)
• Guitar Fest 2006 (Bratislava, Slovakia)
• Many Festivals in Poland (Old Music Festival - Zabrze 2008, Autumn Guitar Festival - Slupsk 2008, Guitar Festival - Olsztyn 2008, Mosina Guitar Festival 2008 and many others...)
Many gigs in clubs in Poland, Germany, USA, and other countries...



* * *