APRIL 2012
AKIHIKO ONJI
Guthrie Govan - Waves (cover) Akihiko Onji
Akihiko Onji - SPAIN
Tom Quayle (backing track) Akihiko Onji
AKIHIKO ONJI
Facebook
You Tube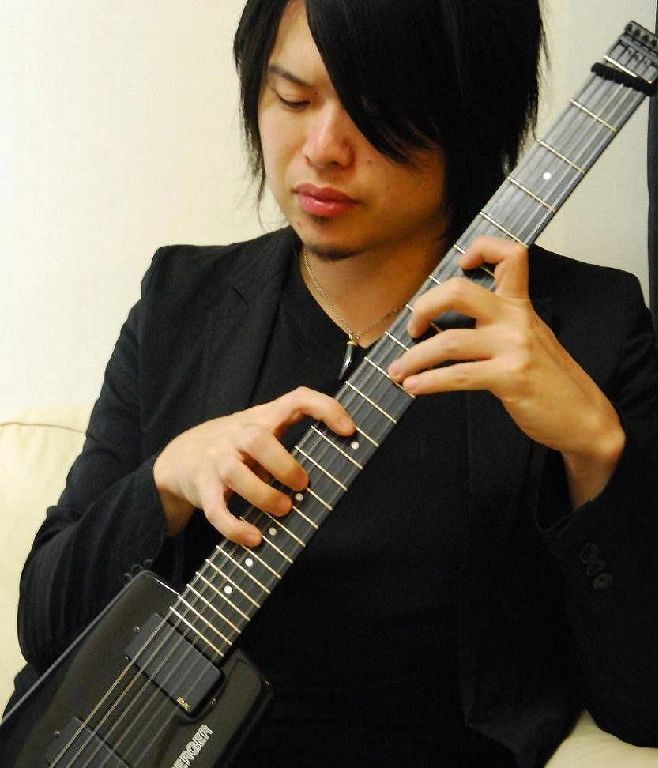 I've come to play two handed tapping style for a certain reason. I had been playing guitar in a general style for more than 20 years. But because I have a burn on my left hand, the middle finger and the little finger were not moving right, nor were they moving as I liked.
I consulted with a doctor 4 years ago in 2008 and was told that the burn has reached the nerve so it was unlikely to be cured and that it would be difficult for me to play guitar as I liked. After deep consideration whether or not I should give up playing guitar, I started studying two handed tapping in 2008.
Thanks to two handed tapping, I can take on a new challenge for music. In 2011, I won the first place in the Improvisation Competition presented by Mr. Makoto Kuriya, a jazz pianist who has been playing an active role in the world, and I was able to play with him in Billboard Live OSAKA.
I'd be most happy if I can broaden the arena of activities in the future. I was especially influenced by the musicians such as Mr. Daisuke Kunita, Mr. Tom Quayle and Mr. Scott Henderson. Although I'm in Japan, I hope to communicate with musicians all around the world and play an active part.
* * *