LISTEN ANGEL


Sarabande by Haendel

‪ Waves of Shred


Ultimate Tapping




LISTEN ANGEL
Listen Angel.com
You Tube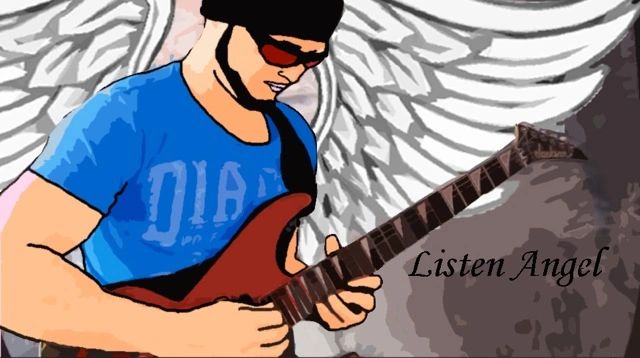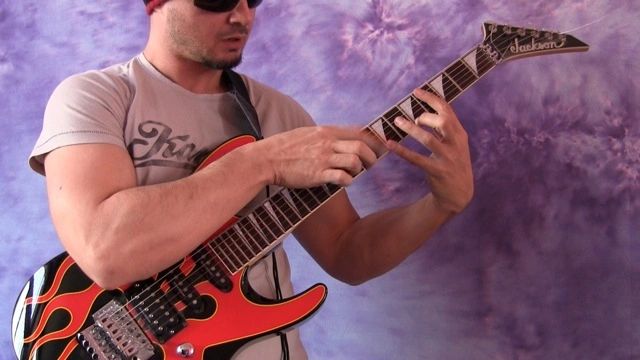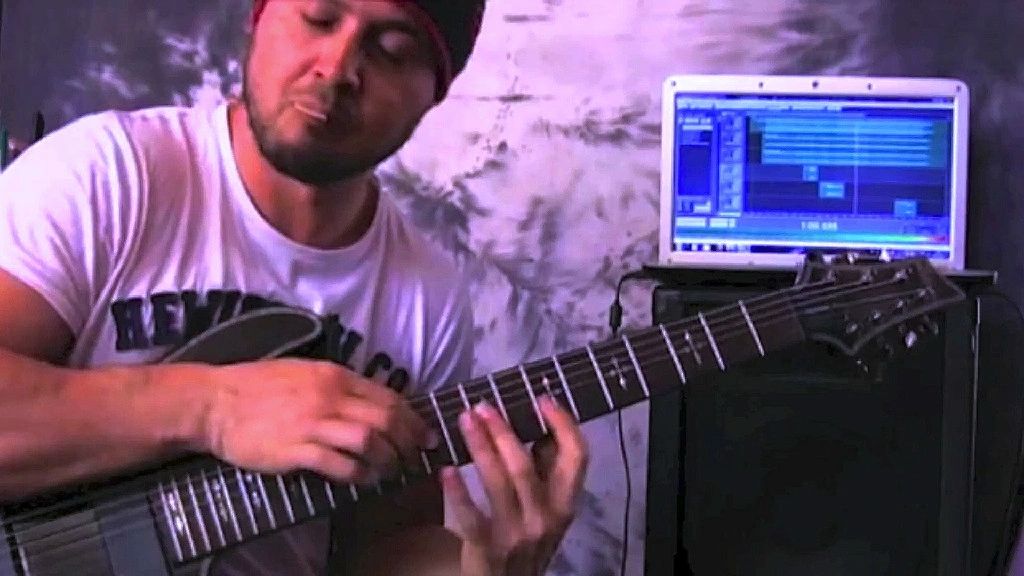 Listen Angel is a french guitarist, singer and songwriter born March 28 1974 in Marseille. Since the age of 10, he has been listening passionately to heavy metal music, and was raised on metallica, Steve Vai, Malmsteen, Black sabbath, ACDC, Van Halen, Judas Priest... He immediately fell in love with electric guitar, but he never learned to play before the age of 19, when his best friend asked him to hold his guitar for a minute.
Putting his hands on it was a striking revelation, a shock wave and he knew that that was what he's made for since he's born.
He began by learning most of Metallica's, Judas Priest's solo, even trying to play Vai and Malmsteen's masterpieces after a few months of playing, despite all the recommendations to start by some easier pieces.
Six months later, he started a metal band called Blind Roller. He became the natural leader, main composer, lead guitar, and he never ceases to improve his natural skills, developping a personal approach of tapping, based on the instructional videos of Steve Lynch, Georges Lynch, Shawn Lane, that he studies meticulously. After a few years on the roads of France, Blind Roller wins a big music contest and earns the right to record a single in one of the best metal studio at this time: NSR production, working with an independant label called Brennus Night and Day.
NSR quickly recognizes the talent of the band and signs them with the label. In 1998 they record their first album "God Sun" ( PHOTO OF THE COVER ) whom Hard rock magazine ( biggest metal magazine in France ) say about: "the guitar solos follow the steps of the greatest virtuosos". They feature on the promotional CD of the magazine, besides Manowar and Rammstein.
Meanwhile, Listen Angel continues his studies of musicology, passing license diploma, master, diploma of harmony in conservatory, succeding in passing the CAPES of musicology to become a music teacher until now.
In parallel, he did a lot of guitar master classes, private lessons. After the band splitted in 2003, he had a break of almost 5 years, but the love of guitar is stronger than everything and in 2008 he went back to it, spending 3 years to reach the level he had before.
In 2010, he began his youtube "career", finding there an incredible mean to improve his technic and demonstrate his talent. The first videos met a quick success, despite a lot of flaws, due to the 5 years break, but Listen Angel never ceased to improve his playin, fix the flaws, and his channel was proposed partnership with youtube after 1 year and 300k views. Now it passed the million views milestone, and Listen Angel keeps on sharing more and more videos with tabs, slow motion. His compositions are highly appreciated as well, because they show a perfect balance between shred technic and expressivity ( VIDEO OF STAY ).
Even Doug Marks from Metal Method writes "Very impressive, you have my support".
In may 2013, he starts a community facebook page called "Shredders in Arms " where guitar players from all around the world share tips, tabs, videos to help each others improving. He's launching a world wide guitar contest in june, in which hundred of players have jammed over his backing track, despite the "no prize" deal, and manages to invite 3 awesome judges: Leonardo Guzman, Darek Wawrzyniak, and Laurie Monk from Truth in Shredding.
In parallel, his musical activity is intense: live shows, private lessons, teachin music in high school, recording new videos every week.
Links: main site http://www.listenangel.com/
Shredders in arms https://www.facebook.com/ShreddersInArms
youtube channel //www.youtube.com/user/listenangel



* * *