MATHIAS SOROF


Scarborough Fair




‪ Smoke on the Water (Deep Purple)




Etude No. 50





MATHIAS SOROF
Facebook
You Tube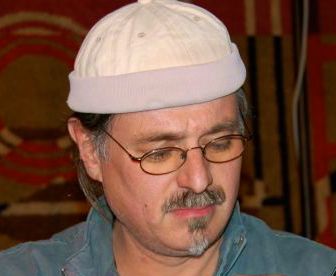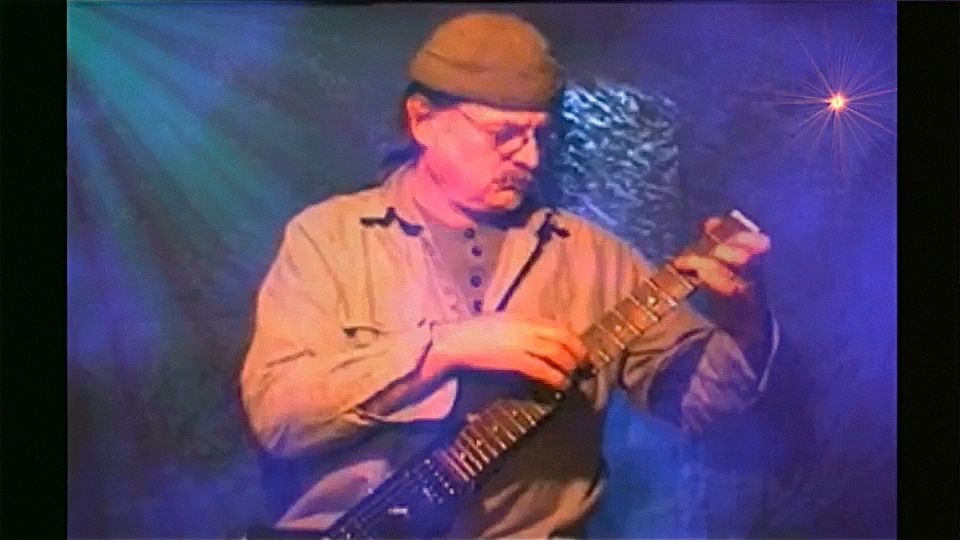 Mathias Sorof – Tap guitarist and Chapman Stick Artist


Mathias Sorof from Germany is one of the leading tap guitarist's and Chapman Stick masters around europe. Beginning in the year 1978 he is one of the real pioneers of this innovative way to play the guitar.

"Tapping means to play the guitar in another way than usual. It is rare and very innovative, because it extends the possibilities of guitar expression enormously."

"Left and right hand play on the fretboard independently, while plugging the strings against the frets. Each hand beats the strings against the fretboard and presses them down. In that way it is possible to play independent lines with the left and right hand on the guitar like a pianist."
With this approach Sorof is familar with several musical genres. He performs Jazz, Classic, Contemporary Music and World music. He plays with high virtuosity, great expression and dynamics, with his origin and great authentic style.
Since his early years he is one of the rare composers for this new guitar music. 1988 he released one of the first albums with compositions for the Chapman Stick 'Anyhow' with "Mathias Sorof – Stick Solo". Other releases in jazz and contemporary music followed.

Over all the years he has had a collaboration with the jazz voice and vocal artist Libena Karsch. Together with Libena Karsch he realized several musical projects and concerts.

He also worked together in different projects with tap guitar masters Jim Lampi, Daniel Schell, Markus Reuter, Ron Baggerman, and others.

With the New Art Ensemble he performed many concerts of contemporary music in collaboration with composer Dieter Salbert.

Sorof is also a well frequented international teacher for the new guitar style.
-Libramont/Belgium 2004, 2005, 2006, and 2009 , at the European Stick seminar in Amsterdam/Netherlands 2005 and at the German Stick seminar 2006.

Since 2006 Sorof is the musical director of the "Ars Tapguitar" – International Festival for Tapguitar in Germany, organized by Neue Akademie Braunschweig.

Sorof studied music, education, pedagogy and musicology. He works as musical educator and as a freelance composer and performer. His internet performance on YouTube is spectacular!
Mathias Sorof Projects (actual)
Project Solo-Performance "Tapguitar – The Innovative Challenge"

"The Art of Tapguitar is an innovative way to play the guitar, sometimes admired because of its exotic attitude, sometimes laughed at because of its freaky appearance. Many are no gunmen, and playing tap guitar is more than to get ready for the next showdown. So there are so many innovative possibilities in playing tap guitar, so much innovative energy to be explored, and so many artistic trends to be set."
In his Solo project "Tapguitar – the Innovative Challenge" Mathias Sorof dives into the deep ocean of possibilities and musical potentials of guitar, played in an uncommon and unconventional style. His main goal is to compose for Tapguitar to use the new approach of musical expression. Mathias Sorof composed a lot of music for Tapguitar. In 1988 he released a professional produced album "Mathias Sorof – Stick Solo" as a vinyl LP, which was re-released as a CD in 2004. His compositions contain ingredients of classic traditions from romantic to avant-garde, jazz, fusion and world music, put together in an authentic style and mixed for stage in an attractive musical program for all listeners.
" It's not music for guitarists only, it's a real new sound experience and an interesting listening experience for everybody."
Project "Libena Karsch & Mathias Sorof Duo
Since 1988 Mathias Sorof collaborated with the fabulous singer and vocal artist Libena Karsch. Together they realized many live performances together around Europe and built a unique team with authentic individuality. Their live performances include Sorof's compositions with influences from jazz, world music, classic, avant-garde and experimental, music for female voice, overtone singing and tap guitar, and sometimes special arrangements of jazz tunes, too. In 2003 Sorof released the album "Zwischen Hell und Dunkel - Allegorien des Lebens". This production was performed live on stage several times. A concert-event "Libena Karsch & Mathias Sorof Duo" offers you a varied repertoire and a short-wave program.
Project "Teaching Tapguitar"
Mathias Sorof has been teaching tap guitar for several years. In that way he teaches basics of tap guitar, which is independent from the regular tuning. He demonstrates his approach as one possibility to play the tap guitar. Sorof was invited to teach at the European Stick seminar in Zaandam 2005, at the German Stick seminar 2006, and at European Tap seminar in Neufchateau and Libramont 2004, 2005, 2007 and 2009. In 2006 and 2007 he was appointed Director by the Neue Akademie Braunschweig to organize the Tapuitar-Festival "Ars Tapguitar" in Braunschweig. He is currently working and developing a method for easy tapping on 6-string-guitar with classical guitar tuning.
Homepage:
www.tapguitar.de
www.sorof.de
Favourite YouTube-VideoLinks
White Cliffs of Dover -
http://youtu.be/iHIeYjmQSvg
Giant Steps -
http://youtu.be/qHf7JqUmcBE
Bourree (J.S.Bach) -
http://youtu.be/JfbK_Nn0FeQ
Hoffnung -
http://youtu.be/Z7yEzZrIUYE
Scarborough Fair -
http://youtu.be/puGBckFco7k
Smoke on the Water -
http://youtu.be/GXlitSAeb3s
Etude No. 50 -
http://youtu.be/Km_lC_Mb-IY
* * *