PETER LUHA


Forevermore



‪ Mission Impossible


Sailors


PETER LUHA
Peter Luha.com
Facebook
Soundcloud
Band info:
Personagrata.sk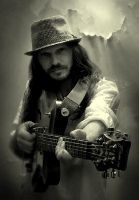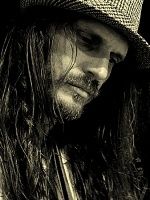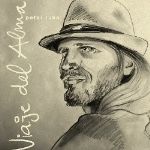 PETER LUHA
/musician, born in 1973, Slovakia/
"Music for me is probably the best opportunity to express feelings, desires and opinions. Better than words.
No matter the musical instrument, although best describes me guitar and vocal.
No matter the genre. I am influenced by every type of music that can express something deeper.
In addition to traditional techniques, I also deal with non-traditional techniques.
I like to experiment, and so I gradually developed my own way of playing techniques typical for me and my playing.
I am interested in quality of life and philosophy of man and of his being. Not so in general terms, but rather it specifically for me.
Therefore, I do these things all my life. This needs to be reflected in my way of playing."
PETER LUHA - composer, singer and instrumentalist
Unique style in his guitar playing comes from mixing classical and different non-traditional guitar techniques /slap, tapping, percussive playing../ on electric and acoustic guitar without genre restrictions. Also plays bassguitar, mandolin, flute, oud and violin..
September 2012 - released his debut solo guitar album VIAJE DEL ALMA with very positive foreign reviews. Album was nominated in 12th Independent Music Awards
for the best album in instrumental album category and also awarded with Harvest prize in Tais Awards 2013.
In 2010 started cooperation with visual artist Lucia Černeková on the animation project On The Road. With our project we were invited to several artistic residences in Europe and short animated films from the project have been screened at many international film festivals.
Performances throughout Europe /solo guitar concerts or different collaborations and projects/.




* * *